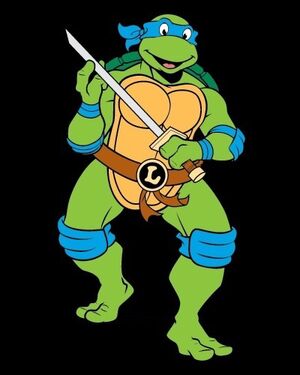 1987 Leonardo is the variant of
Leonardo
in the 80's incarnation dimension. He first appeared in the episode
Wormquake!
along with his brothers taking on the
Kraathatrogon
.
Appearence
Leonardo is a mutant turtle with a light blue bandana worn across his face. Leo also sports light blue elbow and knee pads around his body and a brown belt across his torso for his two katana swords.
Trivia
He is portrayed by Cam Clarke, the same person who voices Leonardo in the 1987 TV show.
Quotes
"Cowabunga!"
"We don't wanna fight you!"
Gallery