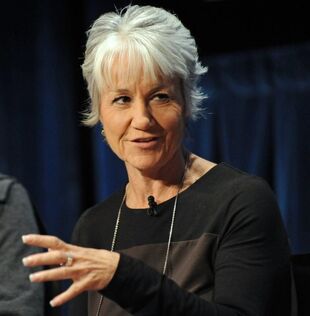 Andrea Romano (born 1955; 59-60 years old) is a multi-award winning casting and voice director, best known for her work in the DC Animated Universe, Animaniacs, Tiny Toon Adventures, Teen Titans, Avatar the Last Airbender, The Boondocks, multiple direct to video DC films, Ben 10 Alien Force and Ultimate Alien, Batman The Brave and the Bold and The Legend of Korra. She sometimes voices minor roles on her projects.
Andrea is the voice director for Teenage Mutant Ninja Turtles.
Ad blocker interference detected!
Wikia is a free-to-use site that makes money from advertising. We have a modified experience for viewers using ad blockers

Wikia is not accessible if you've made further modifications. Remove the custom ad blocker rule(s) and the page will load as expected.