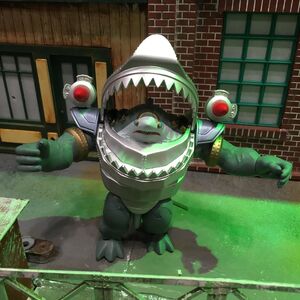 Armaggon is an action figure released by Playmates Toys.
Bio
Lord Dregg sends Armaggon, the universe's most aggressive bounty hunter, to bring the Turtles back to his planet and face his wrath!
Articulation
TBA
Accessories
Ad blocker interference detected!
Wikia is a free-to-use site that makes money from advertising. We have a modified experience for viewers using ad blockers

Wikia is not accessible if you've made further modifications. Remove the custom ad blocker rule(s) and the page will load as expected.