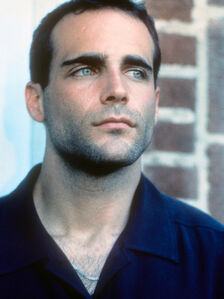 Brian Bloom is an american voice actor. In the TMNT 2012 TV series he is the voice of Captain Ryan in Space Heroes, Leonardo's favorite show, Captain Dash Coolstar in Super Robo Mecha Force Five! and Crognard in Crognard The Barbarian. He also provides the voice of Don Vizioso.
Ad blocker interference detected!
Wikia is a free-to-use site that makes money from advertising. We have a modified experience for viewers using ad blockers

Wikia is not accessible if you've made further modifications. Remove the custom ad blocker rule(s) and the page will load as expected.