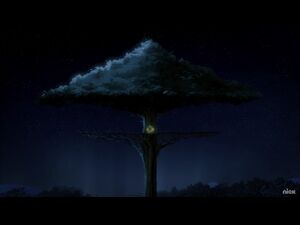 The Frog Fortress is the tree-hut of where the Punk Frog clan lives.
History
The Frog Fortress was built handmade by the mutant frog warriors mutated by Mom-Thing. After a battle taken place in the hut, some candles were dropped to the floor, leading to the home catching fire and burning down to ashes.
Trivia
Ad blocker interference detected!
Wikia is a free-to-use site that makes money from advertising. We have a modified experience for viewers using ad blockers

Wikia is not accessible if you've made further modifications. Remove the custom ad blocker rule(s) and the page will load as expected.