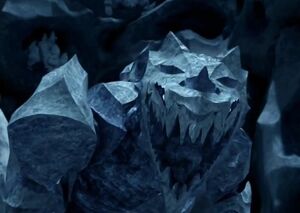 The Ice Dragons attack the Turtles, Fugitoid, and Mona Lisa and G'thraka in The Moons of Thalos 3.
History
Appearance
The Ice Monster is made entirely out of frozen ice and looks similar to that of a monitor lizard.
Trivia
Ad blocker interference detected!
Wikia is a free-to-use site that makes money from advertising. We have a modified experience for viewers using ad blockers

Wikia is not accessible if you've made further modifications. Remove the custom ad blocker rule(s) and the page will load as expected.