Japanese Glossary
Talk

0
320pages on
this wiki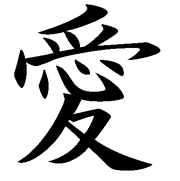 This page is a glossary of words in Japanese spoken so far in this series:
Translation
Ya-me: Stop.
Onegai Shimasu: please.
Hajime: Begin.
Kunoichi: Nine and one. Also means Female Ninja
Shinobi: Male Ninja
Aniki, Ani, Oniisan, Oniisama, Oniichan, Nisan, & Niichan: Big Brother
Otou : Father.
Shimai: Sister
Ane, Oneesan, Oneesama, Oneechan, Neesan, Neechan, Aneki: Big sister
Imoto: Sister/Little Sister
Kyoudai: Brother
Ototo: Younger Brother
Hai: Yes.
Ippon: Halt.
Karai: Severe.
Miwa: Harmony.
Chou Oishi: I would like some (maybe).
Hai toioche: Yes, please.
Itadakimasu: I humbly accept
Sensei: Teacher.
Arrigatio: Thank you.
Domo arrigato: Thank you very much.
san: Mr.
Chan: Miss or Mrs.
Justu: Art of.
Kannuki Jime: Grab me from behind.
Suppon Nabe: Turtle Soup.
Nin: patience/persaverance
tastu: dragon
Ichi: one
Ku- nine
nou: and
Ashigaru-sha- cannon fodder
Juto: Ten swords
Chikara: Strength
Kata: Form
Koto: guitar
Otou-san- father
Oka-san- mother
ko- little/child
Hana: flower
Yuki- snow
Sachi: happiness
Kuro- Black
Yami- Dark
Kage- Shadow
Saiuki- Fish
Togay- Pottery
Inu- Dog
Sahoo- Monkey
Usagi- Rabbit
Ohayou gozaimasu- Good morning
Tenon- heavan
Seppuku- suicide
Matsuge- Eyelash
Mieru- To be seen
Kikoeru- To be heard
Pan- bread
Tabako- tobacco
Pasokon- personel computer
Intānetto- internet
Kamera- Camera
Excuse Me: Sumimasen
Im sorry: Gomennasai
How are you?: Ogenki desu ka?
Yes Im well: Hai genku ka
Your Welcome: Do itashi Mashite
My name is _ : Watashi no name _ desu
ikabana: flower arangement
Sakana: Cherry Blossom
Aka-chan: Baby
Ojisan: Grandpa
Obasan: Grandma
Tsuki: Moon
Kaera: Frog
Tomodachi
Ni: Two
San: three
shi: four
Go: five
Roku: Six
Shichi: Seven
Haichi: Eight
Jyu: Ten
Tomodachi: Friend(s)
Kame: Turtle
Nezumi: Rat
Oka: Mom
Let us Fight: Watashitachi ga tatakawanseru
Umi: Ocean
Nice to meet you: Hajimemashte
Nihongo Hanramasu?: Do you speak Japanese?