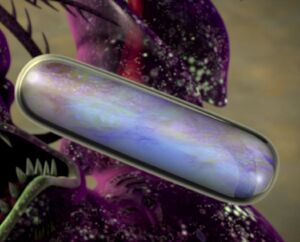 Maraklovan Star Spice is a spice Lord Dregg was attempting to smuggle to the Space Pirates. But, during his fight with the Turtles, the spice got tossed out of his hand, and splattered all over the ground. This was part of his grudge against the Turtles.
Ad blocker interference detected!
Wikia is a free-to-use site that makes money from advertising. We have a modified experience for viewers using ad blockers

Wikia is not accessible if you've made further modifications. Remove the custom ad blocker rule(s) and the page will load as expected.