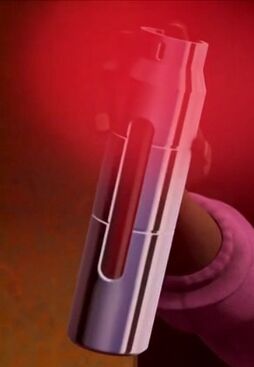 The Mousernip is what Baxter Stockman used to get his Mousers to pursue his enemies. It is a red mist when sprayed.
How it Works
Once it's sprayed on an enemy, the Mousers can't resist but to chase and attack the target.
Trivia
Since the turtles sprayed Baxter with the spray, he has since removed it and just made the Mousers remote controlled.
Ad blocker interference detected!
Wikia is a free-to-use site that makes money from advertising. We have a modified experience for viewers using ad blockers

Wikia is not accessible if you've made further modifications. Remove the custom ad blocker rule(s) and the page will load as expected.