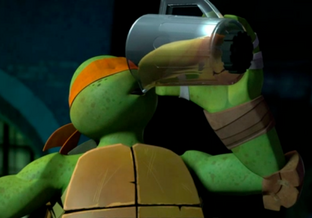 A P-Shake is a combination of a milkshake and
Pizza
.
Mikey
creates the P-Shake in the episode
It Came From The Depths
. Mikey made the shake because the turtles love milkshakes and also love pizza, so he thought combining them would be great. The turtles thought it looked disgusting from the start, and Mikey spit it out when he first tried it, though he did drink the rest afterwards. 
Ad blocker interference detected!
Wikia is a free-to-use site that makes money from advertising. We have a modified experience for viewers using ad blockers

Wikia is not accessible if you've made further modifications. Remove the custom ad blocker rule(s) and the page will load as expected.