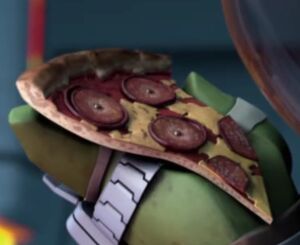 Were you looking for the character Pizza Face? Or the episode Pizza Face?
Pizza Alien are aliens that resemble the Earth food known as Pizza. Pizza Alien debuts in Beyond the Known Universe.
Appearance
It looks like a regular pizza slice but with 3 large pepperoni eyes that pop out on tentacles.
Trivia
This character strongly resembles the character Pizza Face.
Gallery